Know More About Rice Mill Machinery Before Investing In One
Whether you are investing in traditional rice mill machinery or the modern ones, choosing the best equipment is a must. Since buying a new paddy dryer is always a big investment, make sure that the equipment you are investing in makes agro-processing easier for you. Buying a machine with a streamlined and automated working process will help you save a considerable amount of time and money. This does not necessarily mean that you have to invest in the most expensive machinery, approach an experienced company and look for something sophisticated.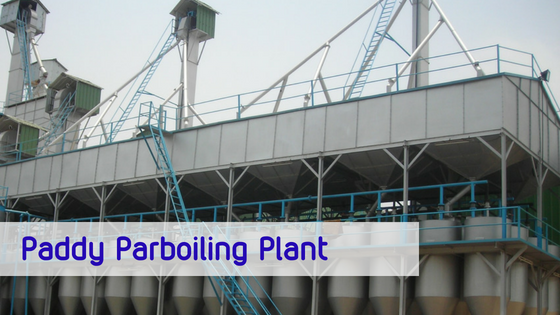 What Is Rice Milling?
Not everyone looking for paddy parboiling plant is aware of the importance of rice milling. It is basically the process of removing the bran layers and husk from paddy rice which help in producing high-quality whole white kernels. You need to ensure that the machinery can mill rice sufficiently by removing every sort of impurities and minimising the number of broken kernels.
About Rice Huller
Rice Hullers is common machinery used in almost every rice mill in India as it eases the process of separating chaff or husk of grains from rice before processing them further. Steel rollers are installed inside the machine which helps in husk removal. Though you can find around 3 types of rice hullers in the market, make sure you choose one according to the power usage. The rotary huller runs on electricity, the mechanical huller uses gasoline while the modern hullers can work using various power sources.
Why Has The Demand For Modern Rice Mill Machinery Enhanced?
Investing in modern rice mill machinery is indeed a wise choice as they use a multi-stage milling process so you can stay assured that the end product is exactly the way you want and of high-quality. More than one machine is required for the complete rice milling process as the function of each machine differs. Few of the vital functions have been stated below,
All additional debris should be separated from the rice after it has been harvested and dried. There are large mechanical separators in the modern machinery which helps in sifting and filtering rice.
De-hulling or de-husking is basically the process of removing the husk layer from paddy using friction.
The product generated from the huller contains brown rice, broken paddy, paddy rice and husk. Since they have different buoyancy, gravity and size, paddy separators can be used to separate them.
Since you are now aware of the basic rice milling process and its importance, start looking for a reliable supplier of high-quality rice mill machinery at affordable prices.